Learn, Server 2022, SSH, VS-Code, Github
Events
PowerShell User Group Austria Meeting – Q2/2021
This will happen as a virtual event May 11 17:00. We will focus on 3 topics:
– Overview of PowerShell and PowerShell tooling
– SecretsManagement Module explained
– PowerShell Crescendo by Tommy Maynard (US)
See all the details in the link.
Trainings (in chronoligical order)
Snippets
New Microsoft official training material
Powershell knowledge distribution has lived by people writing blogs. Microsoft has´nt updated training ourses over years, still the documentation has always been good. Now there are 5 new training modules availabla as learning path. A good start, we hope there is more soon. Try it out by clicking this link.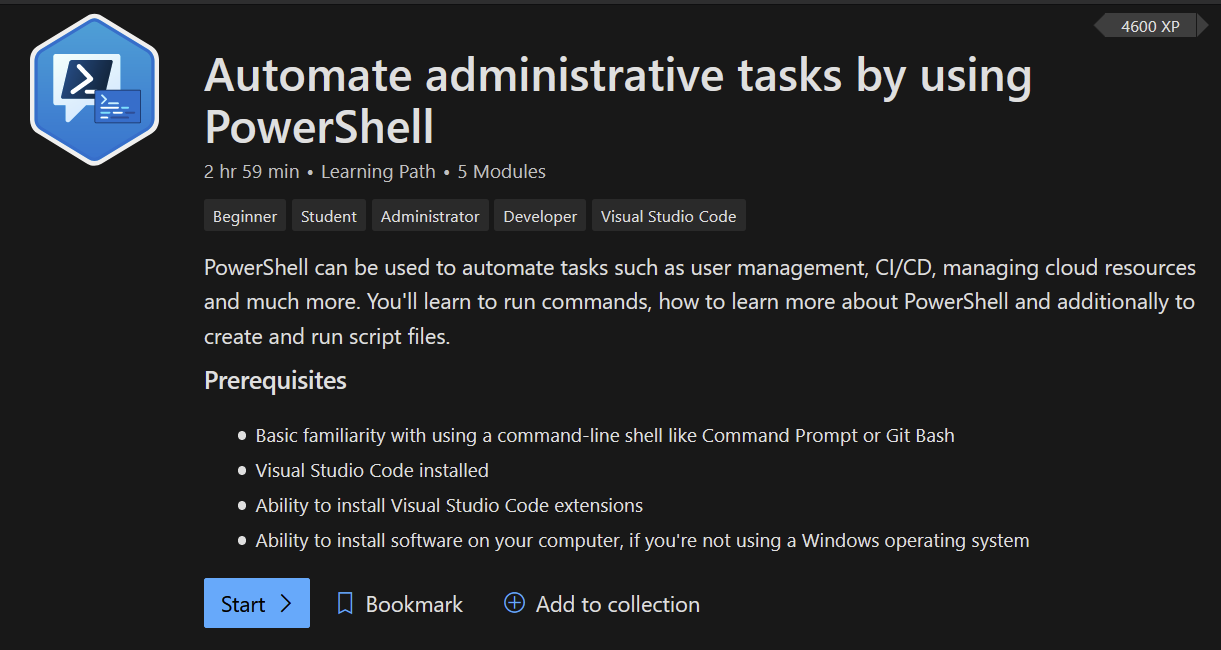 Windows Server 2022
Wolfgang Summergut wrote an article on news in Windows Server 2022. More Azure integration, Container Support, Secureboot and more availability options are in. Read this.
VS-Code and Github
Still stuck on ISE ? Now is the time to move to VS-Code. Learn about VS-Code best practices and GitHub Integration in this article.
Set up PSRemoting with Windows and Linux
WinRM will not survive the move of PowerShell to macOS and Linux. So the new hope is SSH. Tyler Muir wrote an acricle on how to use SSH on all 3 platforms. Read this.
Regads/Roman
Photo by Van Williams on Unsplash