Yesterday we were guests at BASE IT in Ansfelden. We had 3 interesting presentations on the subject of automation. It is exciting to hear that System Center Service Manager is apparently becoming more and more popular and that there are now more and more people in Upper Austria who use it and are familiar with it.
Yesterday we had an automation focus, with these topics:
◾Phönix out of the ashes – Service Management and Automation with System Center (Michael Seidl, MVP)
◾Windows Admin Center RTM – formerly Project Honolulu (Markus Grudl)
◾Acitve Directory Domain Services Section (Patrick Grünauer, MVP)
This time we were a smaller – but very fine round – as our picture proves. There were many conversations – technical as well as private. Of the 8 participants 3 were MVP – a good cut, I think.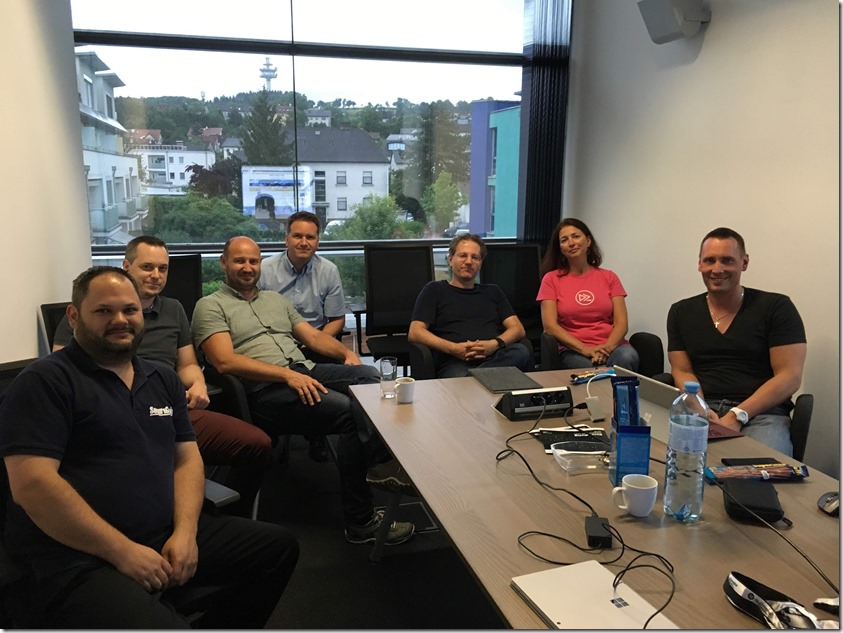 The event was a really exciting.
On Monday, June 18, the next ExpertsLive event – this time in Vienna with Kenneth Hansen and Steve Roberts – they are working at Amazon/Seattle.